Fence Dynamics installs all types of fences and gates.
Discover More About Fence Dynamics
Headquartered in Port Charlotte, Fence Dynamics has been serving southwest Florida since 2005. Our business is built on quality and integrity, with a strong focus on customer care and complete satisfaction.
Fence Dynamics – Better Product, Better Service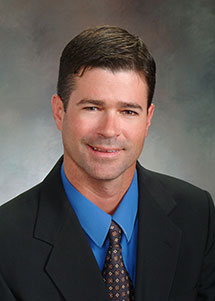 From start to finish, we're committed to your vision for your fencing project. We do our very best to deliver a product that has lasting value while fulfilling your expectations. We have a fully-trained staff of reliable, competent professionals who share in our values. Together, we strive to provide only the highest-quality materials and craftsmanship. Our pricing and turnaround times are the best in the business.
Fence Dynamics serves all of southwest Florida, from Sarasota-Bradenton to Marco Island, as well as the entire Orlando metropolitan area. We have skilled crews and sales reps in every municipality we serve, so we've got the manpower to meet your needs.
We look forward to serving you. Contact us today and let us show you why we're a trusted name in the fence installation business.
Learn More About The Stages Of Your Fence Installation
Please, watch this video to get familiar with the stages from start to finish of your new fence installation
and how to avoid delays on your project.
Fence Dynamics – Better Product, Better Service.
Contact Us
Profitable Fence Franchise! - Low Startup Cost.
Buying a franchise eliminates all the hard work of opening a business independently and will help you avoid much of the risk of starting a new business. Contact Fence Dynamics today to secure your exclusive franchise territory in a unique niche market or give us a call now at 941-697-2153.
Contact Us