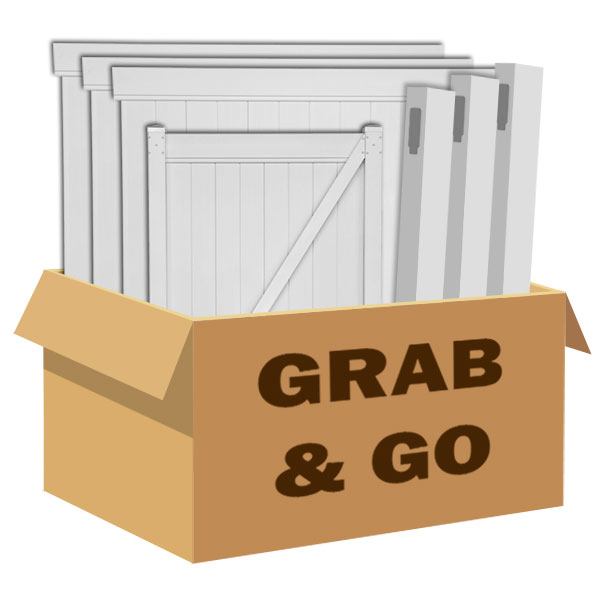 Are you planning a DIY fence installation?
The GRAB & GO program from Fence Dynamics is easy, no hassles, pre-packaged and in stock. It takes Do-It-Yourself fencing to the next level. It represents a high quality but cost-effective solution for those customers with a do-it-yourself mindset.
Grab & Go package includes
120′ of tongue and groove white vinyl fencing which includes:
(20) 6′ wide x 6′ tall sections
(22) 5″ x5″ x 96″ posts
(22) caps
(1) 6′ wide x 6′ tall vinyl gate with stainless steel hinges and latch (assembly required)
(1) 5″ x 5″ x 96″ aluminum post insert for the hinge side of the gate.
The price is $4489 plus tax.
*Delivery and concrete not included and can be added for a fee.
Get Your DIY Fencing Project Done Right!
Tools:
Torpedo Level
Circular Saw
Ready Mix Concrete
Post Hole Digger
Digging/Tamping Bar
Stakes and String
Tape Measure
Materials:
Be sure to take a complete inventory of all parts and tools. Do not attempt to assemble the fence if parts are missing or damaged.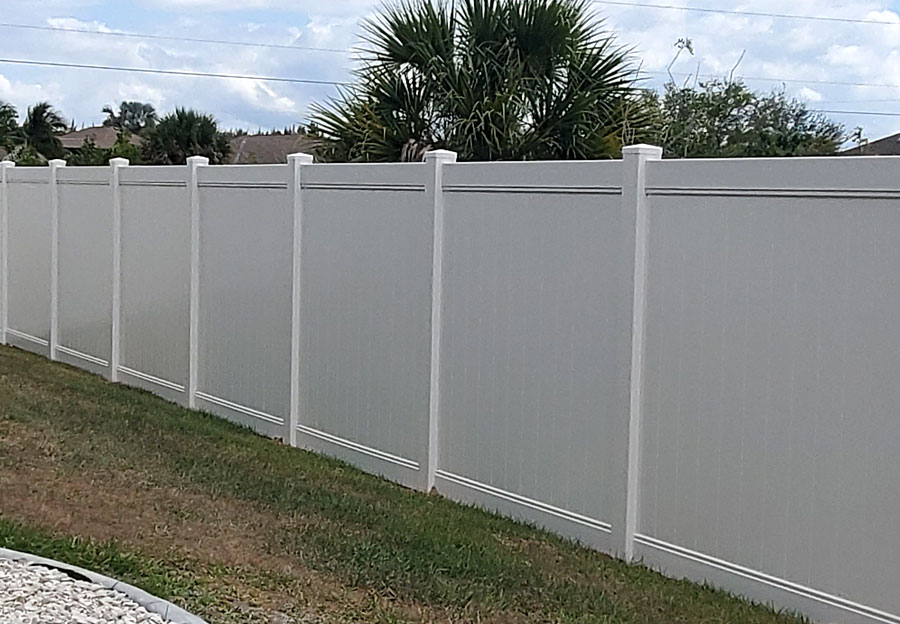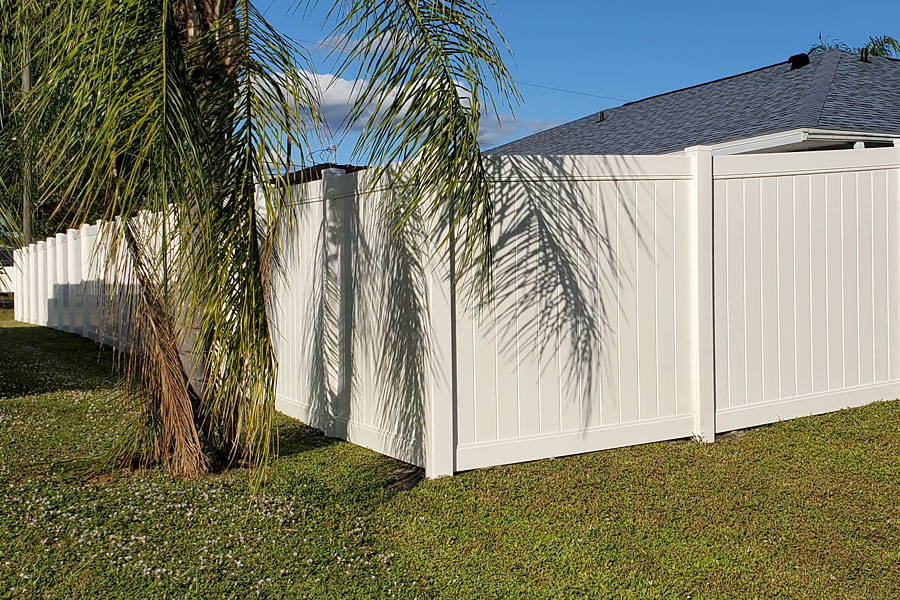 Mark the fence location using string and line stakes.
Starting with a corner or an end post; dig holes 6" to 12" in diamter and 24" to 36" deep (depending on style). Use the Center-to-Center measurements of the fence style being installed for post distance. Dig next hole. (Suggestion: do not dig more than 1 hole ahead until you are confident in your spacing)
Set post to plumb level, tamp and secure, then insert or assemble section. Repeat. (If you need to shorten a section; cut rails at desired length. You may need to modify rails to insert into the post.)
Upon completion of a "line", step back and observe. You may want to lower posts (block of wood on top and slam) or raise posts to match the "grade" (pry, and re-tamp).
Follow up specific instructions for gates.
Clean, wipe down, spread some grass seed and enjoy!
Call us now at 941-697-4448