South Tampa-Hyde Park Patch: How a Sturdy Fence Could Keep Crocodiles and Alligators Away from your Home and Loved Ones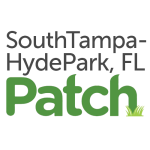 Spring is here, and for alligators and crocodiles, that means mating season has begun! During this time, gators and crocs come out of the swamps to search for a mate. As a result they can be found venturing close to homes, schools and golf courses, which could be unsafe for children and animals.
The natural first defense to keep crocs and gators out may be a fence, but what kind?
"It's important that you choose the right type of fence for this situation, such as aluminum and ornamental fences, as gators can climb chain link fences," said Blase Bisceglia, president of Fence Dynamics.
With cases of crocodiles and alligators being able to scale chain link fences, it might be a good idea to look at wood or vinyl privacy fences, or aluminum fences, all of which Fence Dynamics provides. Fence Dynamics is a custom-fencing contractor providing commercial, residential and industrial fencing solutions, meeting the needs of their customers throughout the Florida area by living out their motto: Better Product, Better Service.
"With their mating season underway, Floridians shouldn't be surprised to find a crocodile or gator prowling through their yard," said Bisceglia. "If you live in an area with a high alligator or crocodile population and have small children or pets running around, a perimeter fence can be a great investment."
Fence Dynamics is serving Southwest Florida and the Orlando metropolitan area.