Partners Donate Fence To The Hamilton House
Fence Dynamics, a custom-fencing contractor providing commercial, residential and industrial fencing solutions, and The Home Depot are coming together to add the final touches of safety and curb appeal to the Hamilton House in Fort Myers, Florida. Scott and Cherrie Hamilton have 14 children, 2 of their own and 12 special needs kids that they have adopted, ranging in age from 6 months to 26 years old.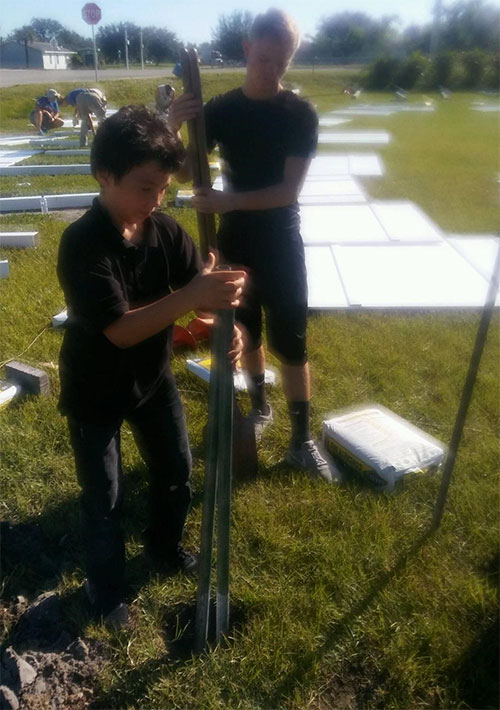 The Hamilton's have been patiently waiting for the house to be completed and the time is near. Fence Dynamics and The Home Depot will be donating their time, materials and expertise to install a fence around the Hamilton's backyard the weekend of November 4th and 5th. Fence Dynamics and The Home Depot are proud to be able to contribute to the project and hope the fence allows the family to enjoy their backyard with a little less worry.
The Home Depot has partnered with Fence Dynamics numerous times, one instance being in July of 2015 when they installed a fence for a veterans and his family, the Hardin's of Bonita Springs Florida.
Fence Dynamics is a custom-fencing contractor based in Port Charlotte, FL providing commercial, residential and industrial fencing across the Florida area. Founded in 2005 as Rhino Fence and Rail, the renamed Fence Dynamics strives to deliver top quality products, installation and service to every customer. Currently Fence Dynamics is expanding through a targeted franchise opportunity, initially across Florida.
For more information about Fence Dynamics Franchise Opportunities, or to secure your exclusive franchise territory in a unique niche market, visit the website and fill out the franchise application at www.FenceDynamicsFranchise.com.
Fence Dynamics – Better Product, Better Service